American Towman Show - Las Vegas 2021
American Towman Show - Las Vegas 2021
September 2021 - Heald at The Westgate Resort
The American Towman Tow Show was held in Las Vegas September 2021
The AT Expo Tow show, hosted by American Towman Magazine, was held at The Las Vegas Westgate Hotel.

Dozens of Tow Trucks were on hand for display or sale. Truck brands from Dynamic, Miller Industries, Jerr-Dan, Ford, Ram, Landoll, Peterbilt, Kenworth, Mack, and more.
We, Baremotion, took a booth and went on the road and exhibited our products - Hi-Vis American made Chains, Tie-down Straps, Synthetic Lifting Slings, and more. This was our first time at the Vegas Tow Show and we had a blast!
The show itself was fairly small, but that's understandable after being cancelled the year before and all the current restrictions in place. On the other hand the amount of people that showed up was quite big!

Trucks on display ranged from flatbeds, rollbacks, wreckers, and more. Including the impressive Western Star Rotator from TenWest Towing.
Most of the Wreckers and Rotators being displayed outdoors were built by VTTR (VT Repair out in California) Vasquez Brothers Built - Sandoval's Towing, Chino's Towing, and more.
It was a fun and lively show. The weather, the atmosphere, everyone, from exhibitors to participants was laidback. You can't beat the location - Las Vegas! Swimming, tanning, gambling, drinks, shows, food... We would definitely go again.
September 2021 Tow Show - Pictures/Video by Baremotion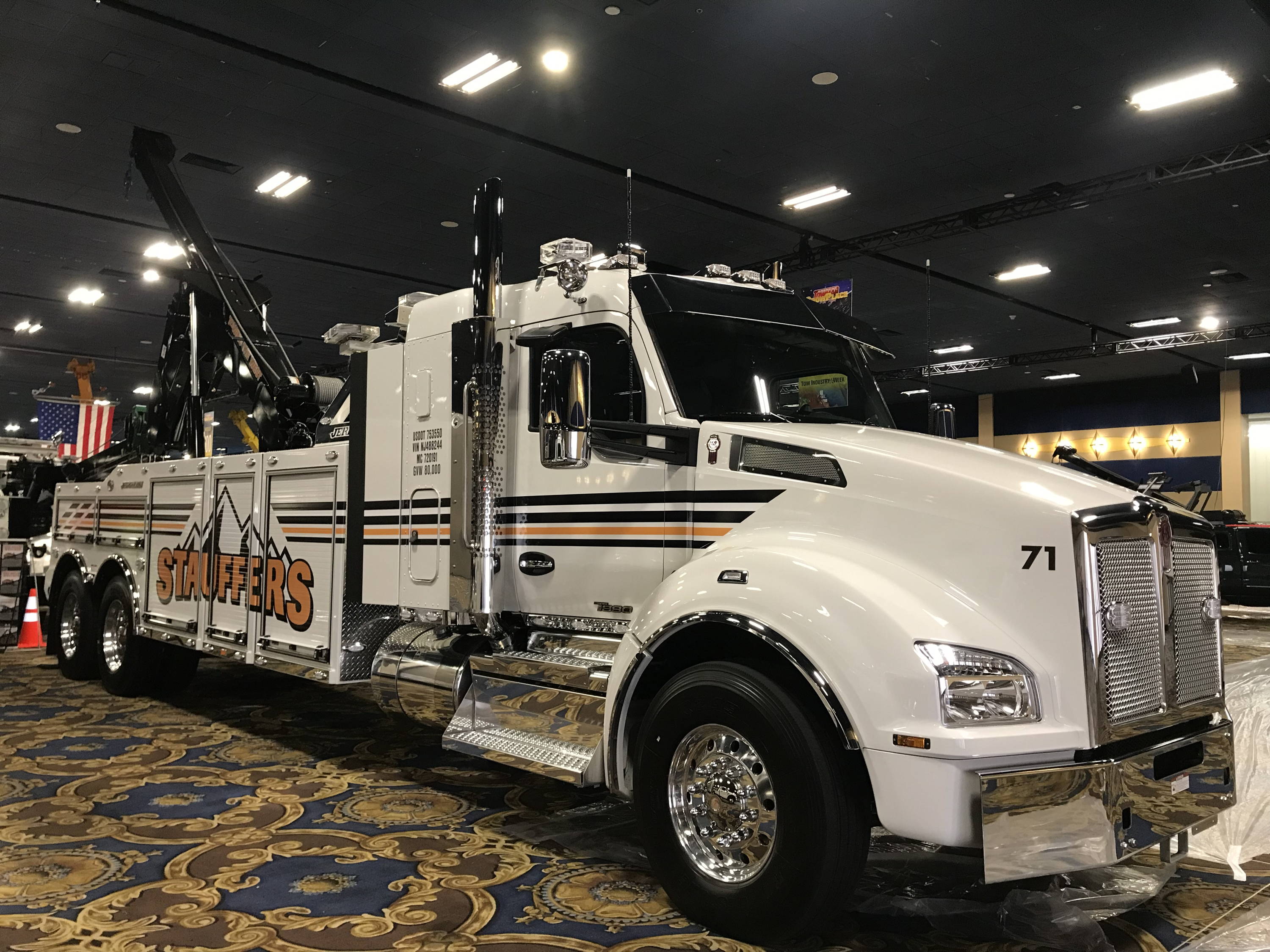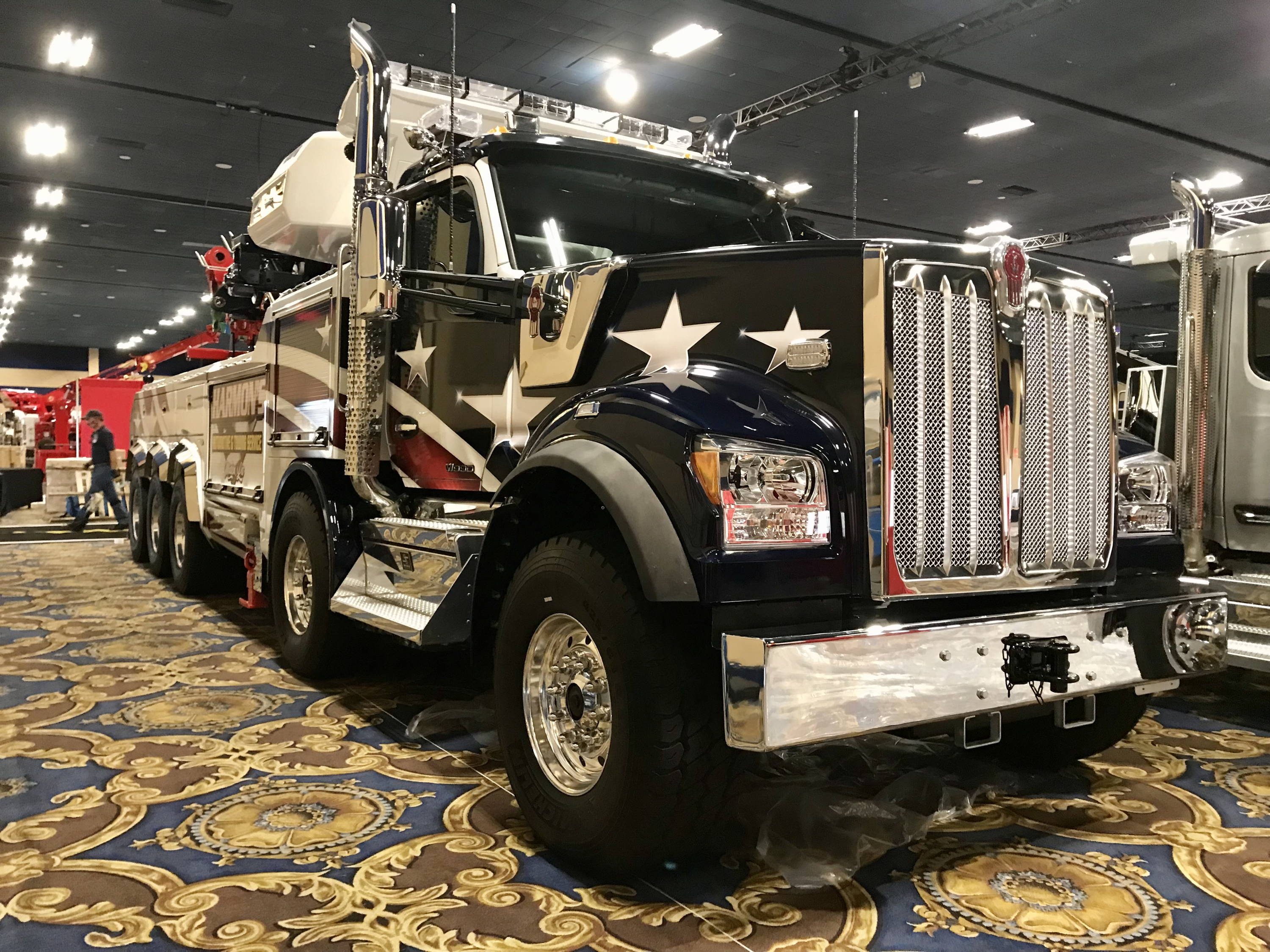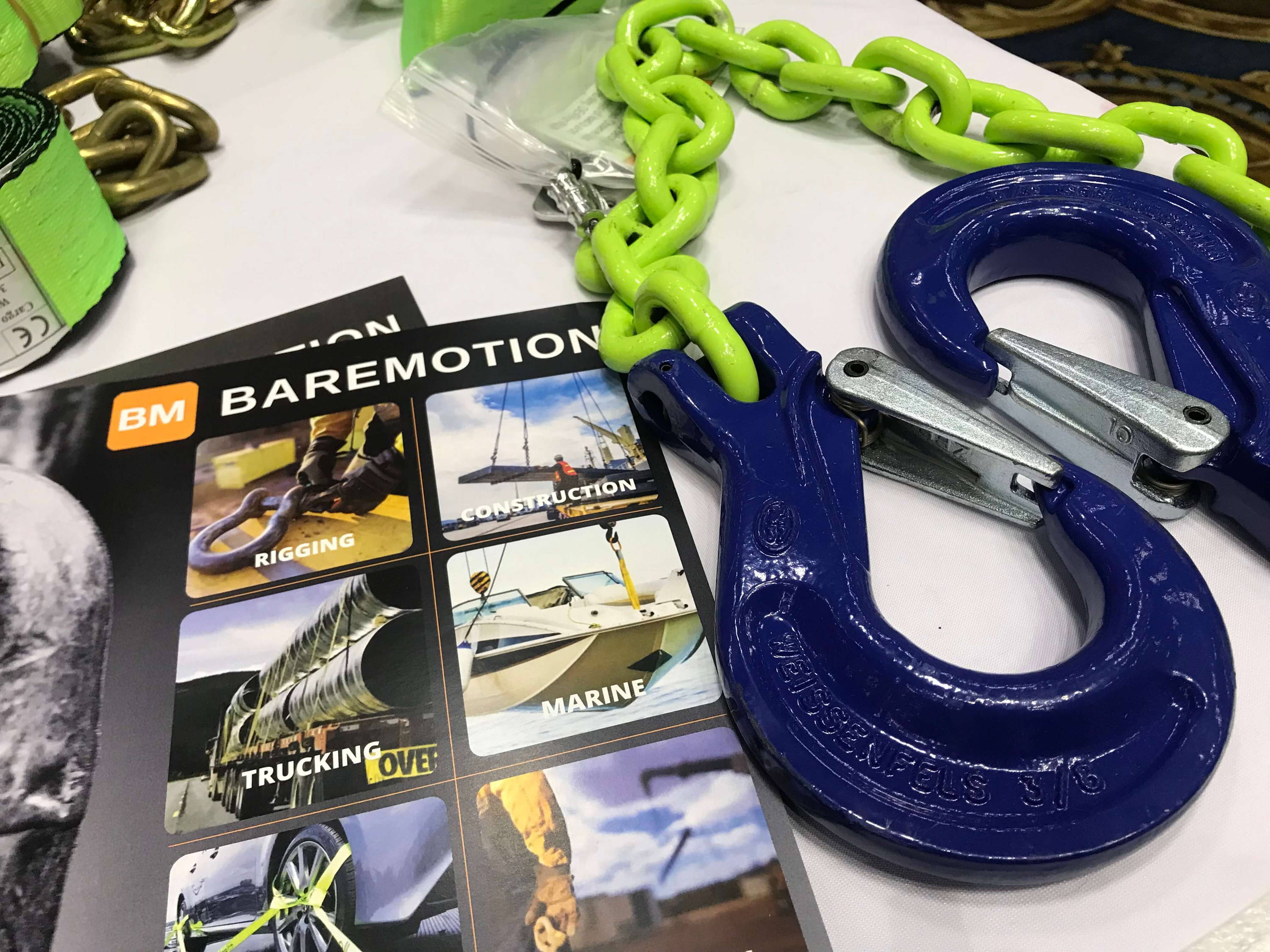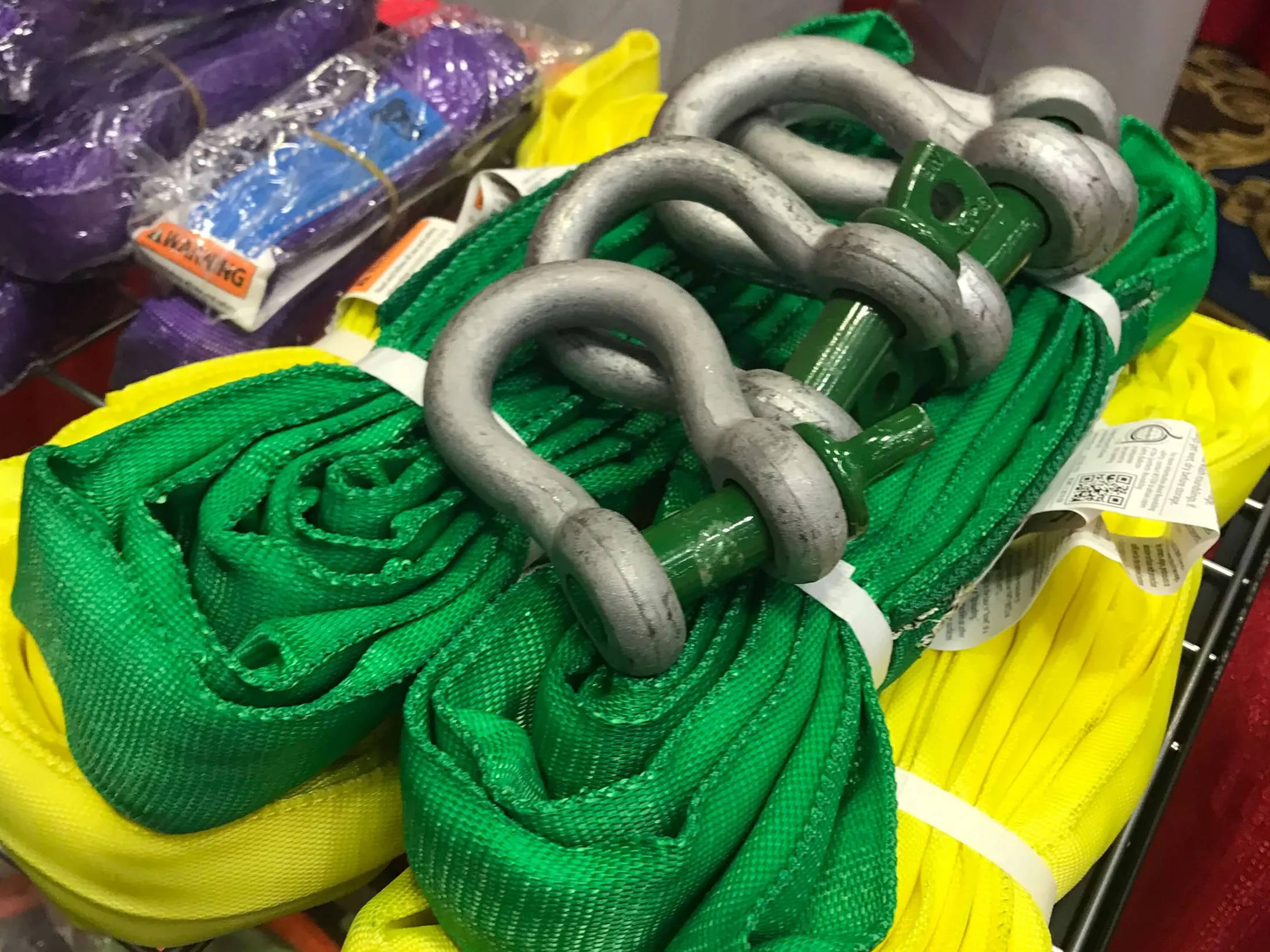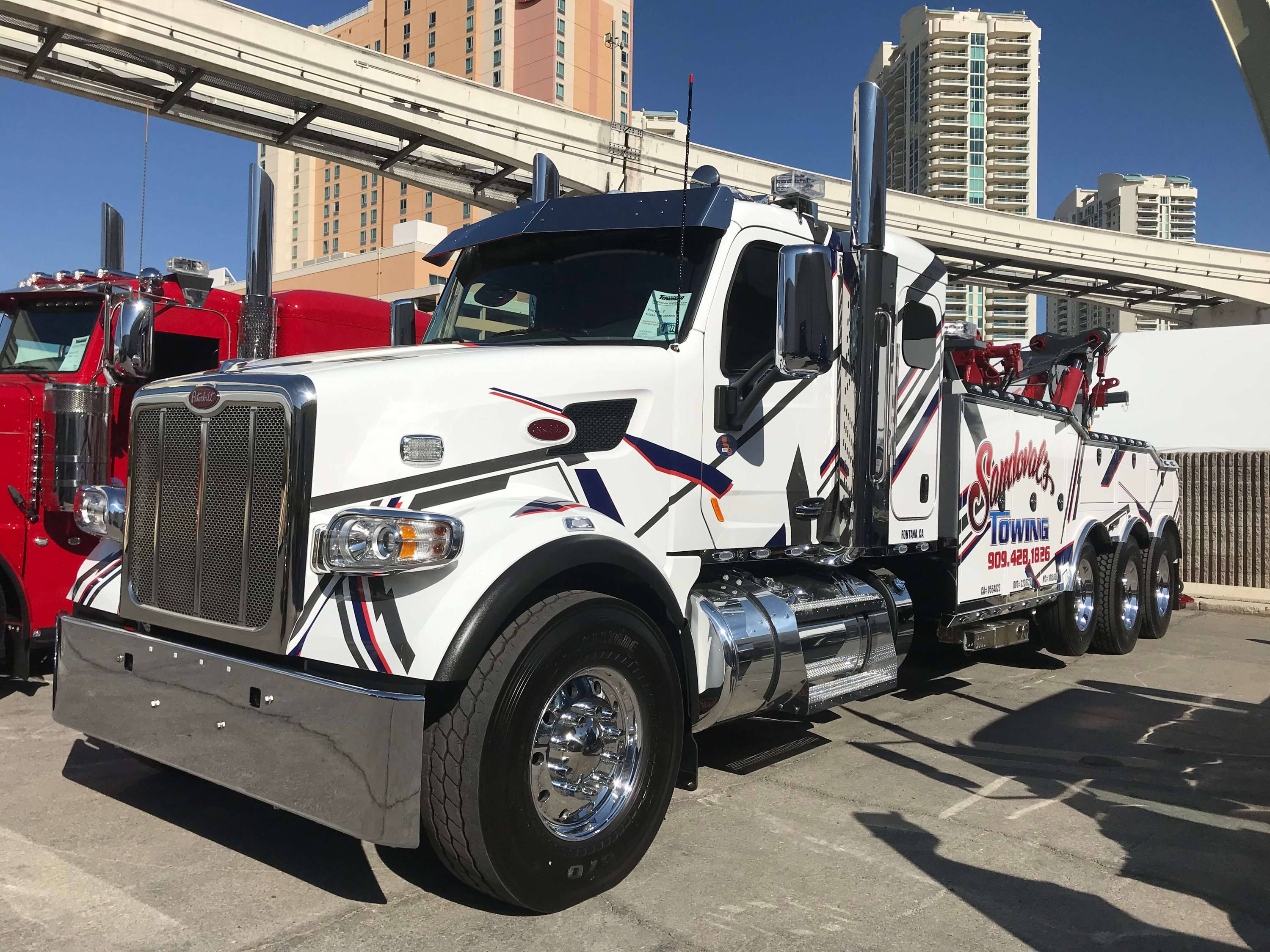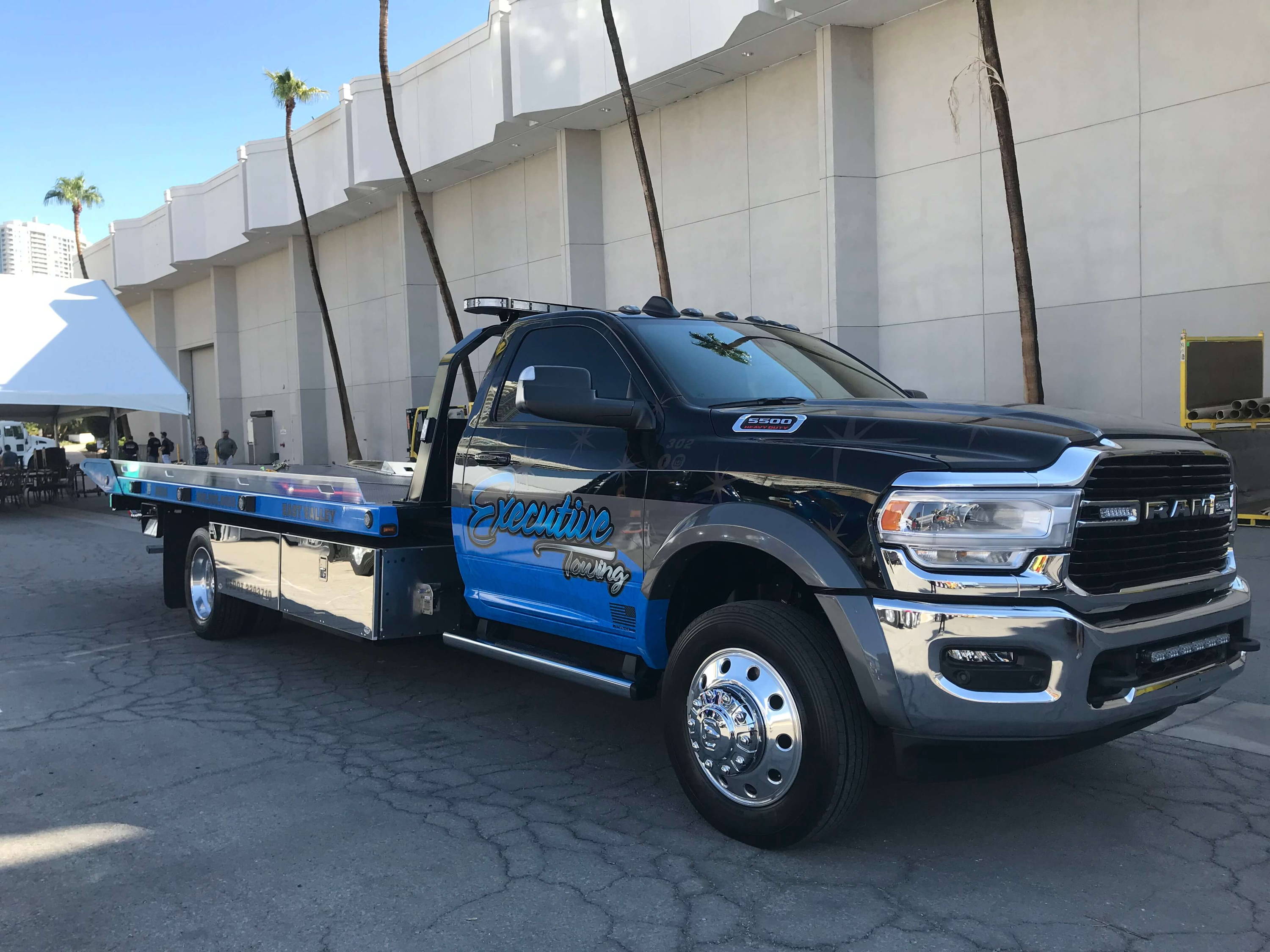 American Towman Tow Show 2019 Video Footage
Benefits of Wireless Tow Lights
Different Styles & Types of Shackles